Hi everyone! I'm Heidi, and you can find me over at Happiness is Homemade sharing crafts, recipes, DIY projects, holiday decor and creative inspiration for the entire family. The holidays are just around the corner, and I can't wait to start decorating! To get a jump start on the season, I created this Glittery Holiday Wreath that is perfect for Christmas (and also perfect for us San Francisco 49ers fans – red & gold, baby!).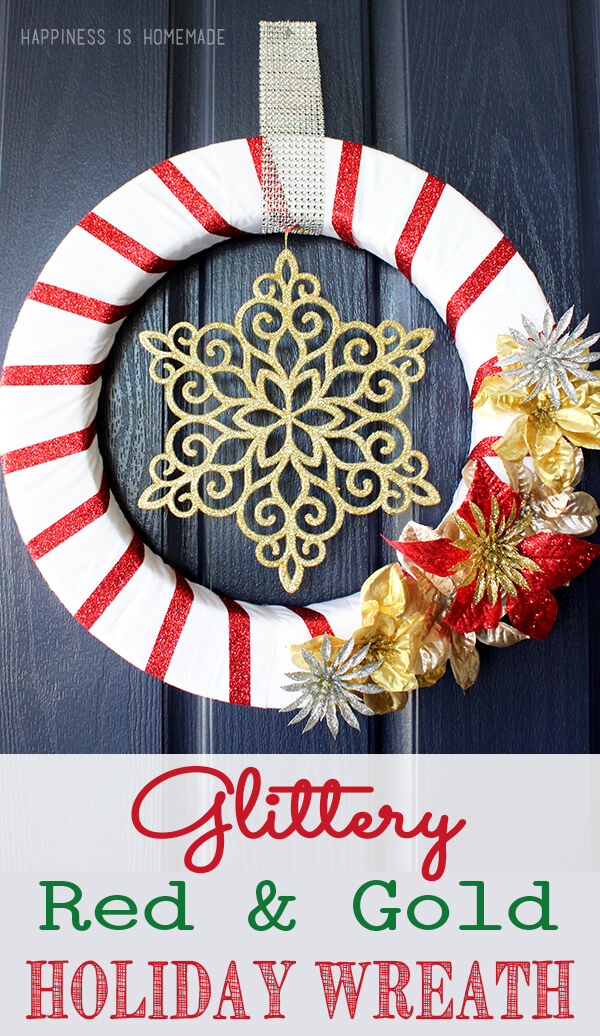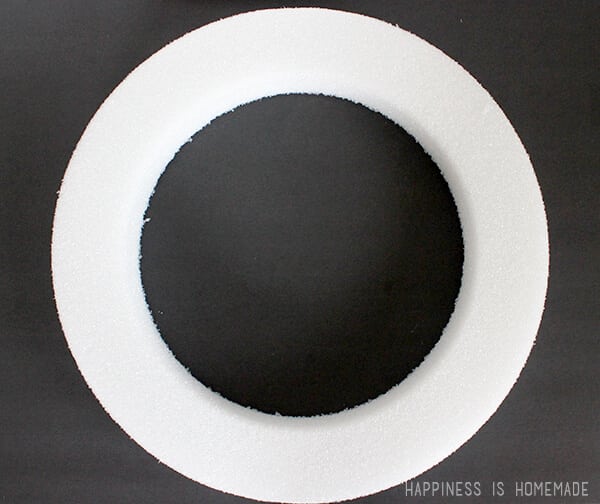 Materials Used:
18″ FloraCraft styrofoam wreath form
White cotton fabric
Short straight pins
Glitter ribbon
Artificial flowers
FloraCraft Diamond Wrap
Large snowflake ornament (from Dollar Tree)
Hot glue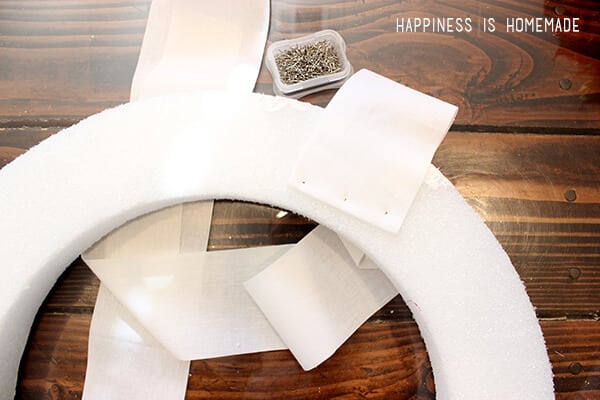 I cut two 3″ wide strips of white cotton fabric (each 6 feet long), secured them to the back of the wreath form with a few straight pins, and wrapped the cotton around the entire wreath form.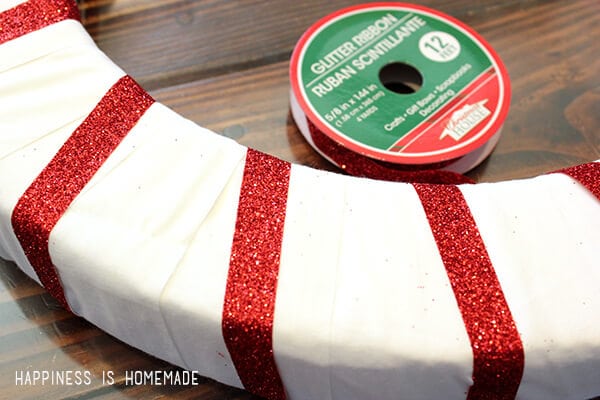 Next, I used red glitter ribbon to add some sparkle. These shimmery stripes totally remind me of peppermint candy!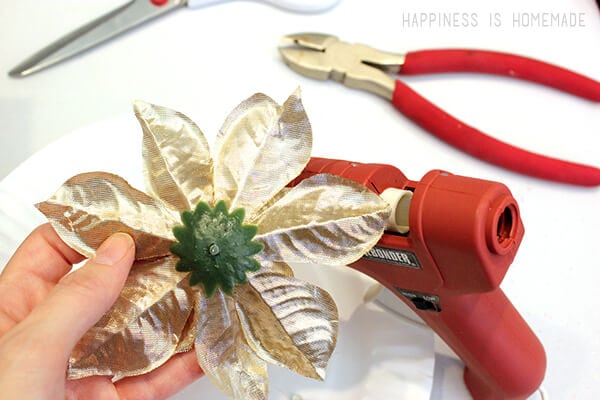 Using wire cutters, I snipped the flower heads from an inexpensive dollar store bouquet and used hot glue to attach the flowers to the wreath.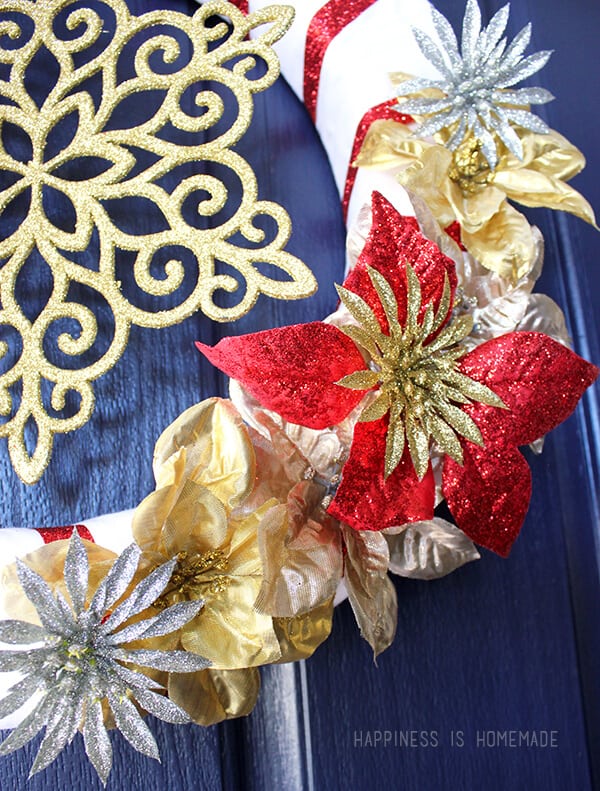 I continued to layer the flowers upon each other until I was satisfied with the arrangement.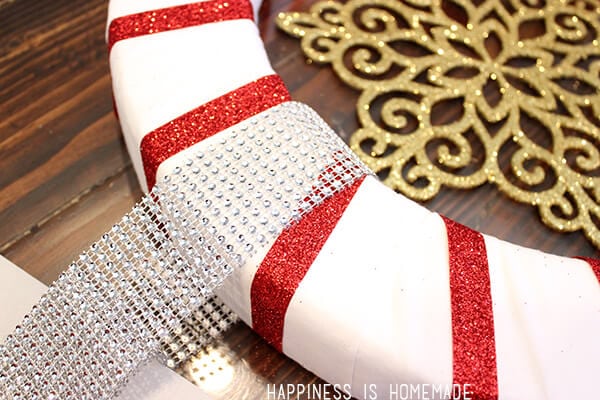 A 10″ strip of FloraCraft Diamond Wrap serves as the wreath hanger – just wrap the strip around the wreath, and use hot glue to secure the ends together. I also suspended a large snowflake ornament from the center of the wreath using a dab of hot glue.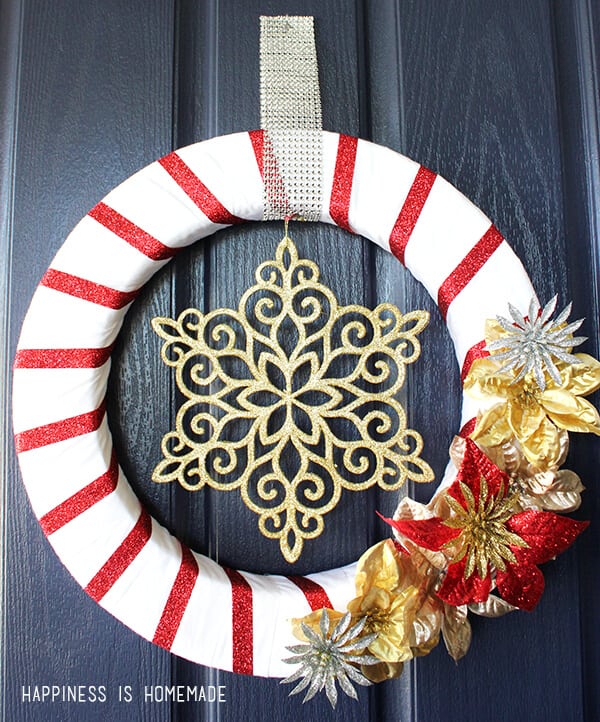 I love the way it turned out, and it couldn't have been any easier to make! Bring on the rest of the holiday decorating!
If ornament wreaths are more your style, take a look at this one that I made last year for under $10!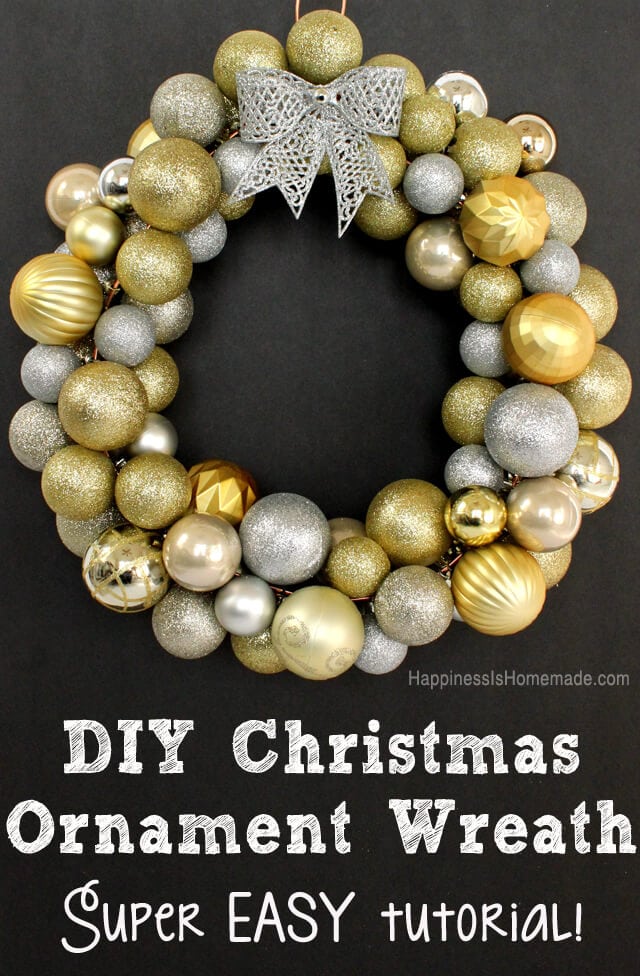 I also have lots of easy and inexpensive holiday gift ideas, so be sure to hop on over to Happiness is Homemade, and say hello!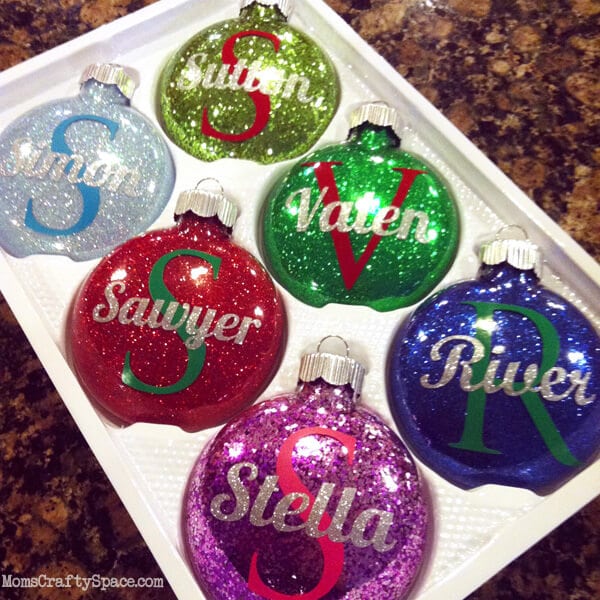 Personalized Glitter Ornaments