I'm so excited to be participating in this Christmas Wreath Series put together by Jill. This was my FIRST. TIME. EVER. making a homemade wreath and I was ready for the challenge.
When I started brainstorming about the kind of wreath I wanted to make I knew that I wanted it to be pretty simple and made from pretty inexpensive materials. I don't have a huge crafting budget. Actually, I don't really have a crafting budget at all. I wanted to see what I could do using materials that I already had on hand.
That's when I saw this gorgeous white wreath on pinterest and thought… Ooh, I wonder how they made that? That's when I realized they used plastic bags. I searched for upcycled wreaths and you wouldn't believe all the brilliant ideas that are out there. I love my Upcycled Winter Wreath!
So I decided to put my spin on a little up-cycled wreath made from white plastic bags.
Here's what you need to replicate my wreath:
18 inch styrofoam wreath form, mine was provided by Floracraft
50-100 plastic bags, depending on the size of your wreath and how full you want your wreath to be
Pinecones, spray painted silver
Little blue bells
Silver ribbon
Silver branches, found in the fake flower section at hobby lobby
Floral wire
Putting the wreath together was super simple. I grabbed all of our white plastic bags and cut them into strips. Each strip was a white ring.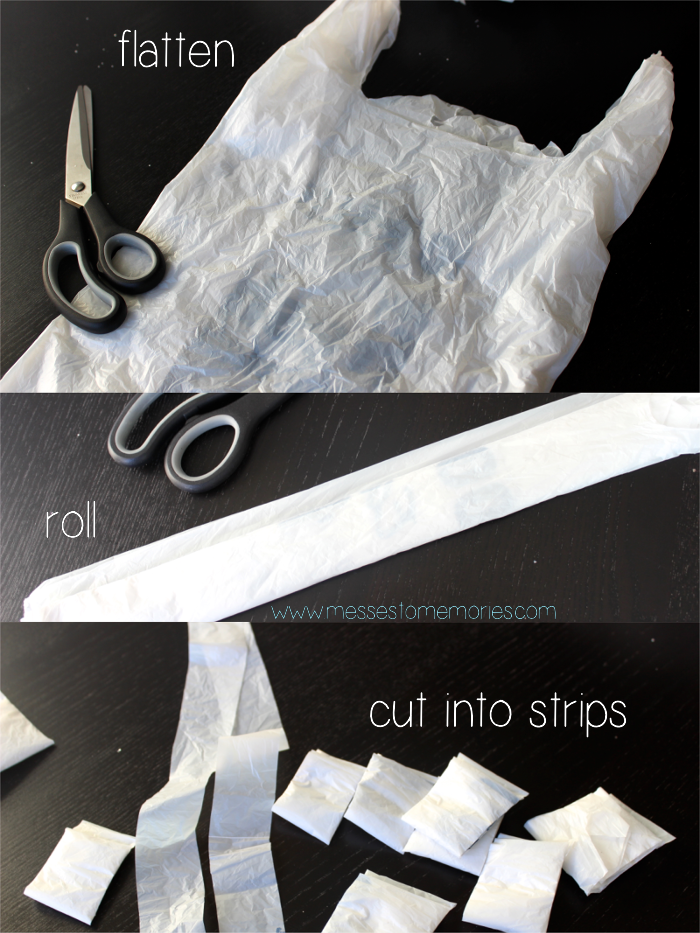 So when I tied the strips around the wreath form I ended up with two little bow-like loops. I tried to make it as full as possible and I thought that leaving the loops attached made it look more full.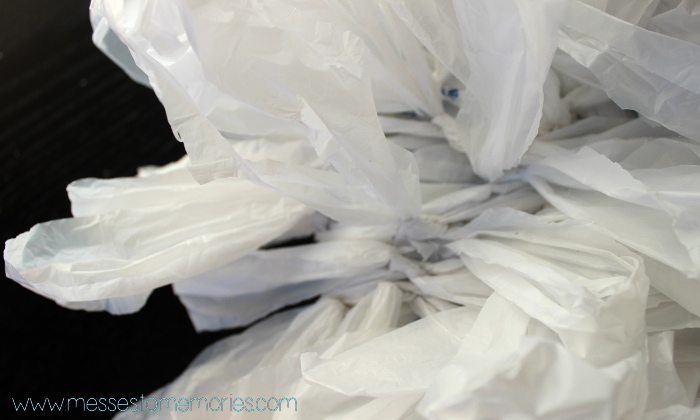 I wanted to add a little bit of sparkle and character to my wreath, so I went through my Christmas stuff and found some pinecones that I spray painted with silver and glitter. I also found some old bells that my husband and I used on our little bitty 1 foot tree the first couple of years we were married.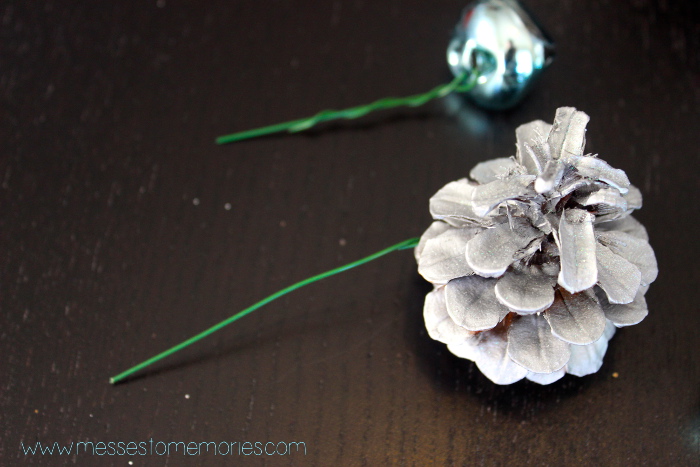 I attached the bells and pinecones with floral wire.
I topped it off with a beautiful silver bow.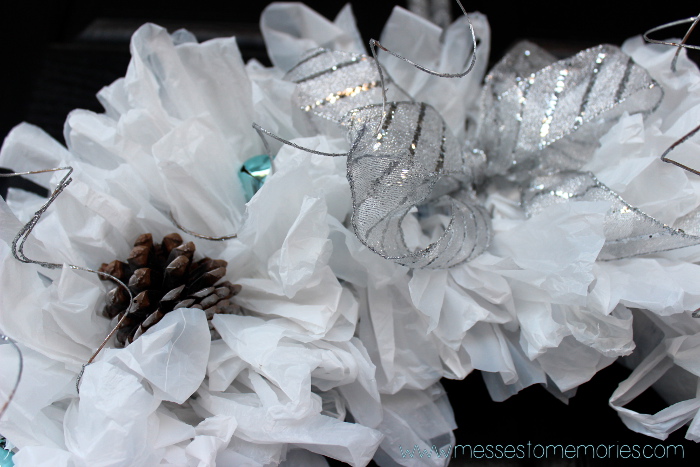 I love the fact that it's white because then it is a beautiful holiday wreath, but I can justify leaving it out after Christmas and through the Winter months if I want to!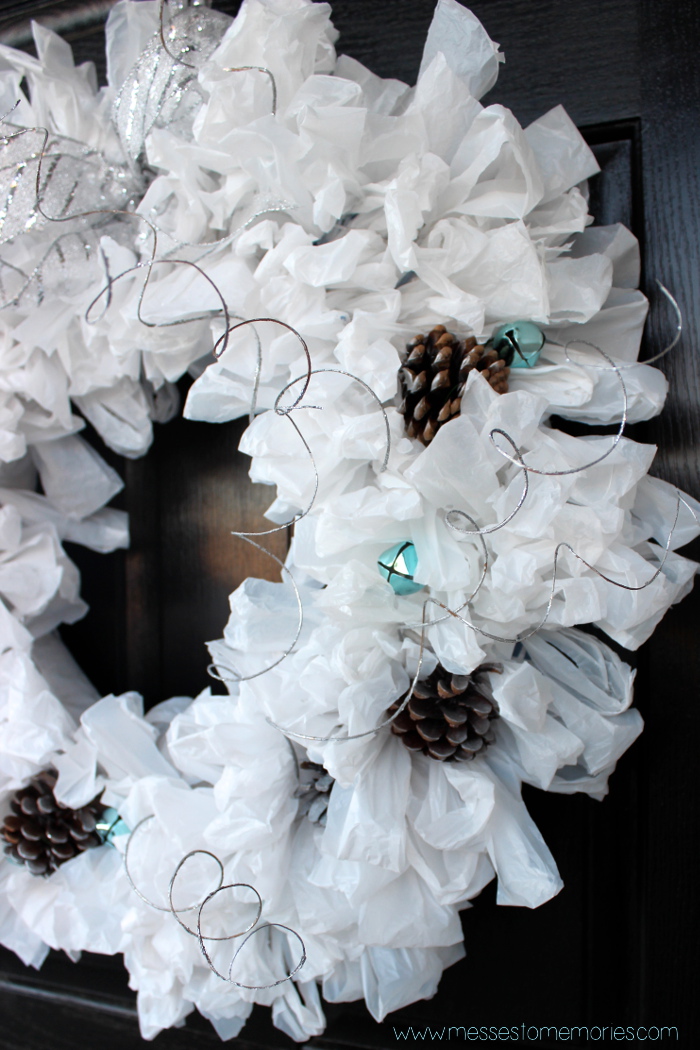 And there you go… That's how you can make a wreath that costs practically nothing and will look dazzling on your front door all through the Holidays!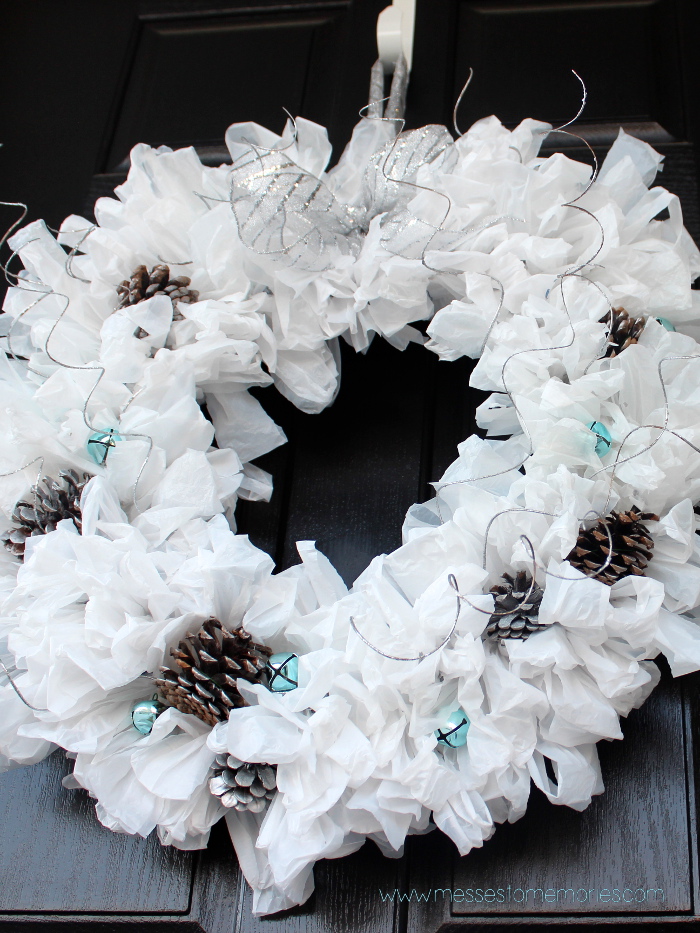 So grateful that I could be a part of this series and share our Christmas wreath with you. I blog over at Messes to Memories and would love it if you would drop by sometime. Here are some of my favorite projects…
DIY Girl's Bracelet… A perfect homemade gift!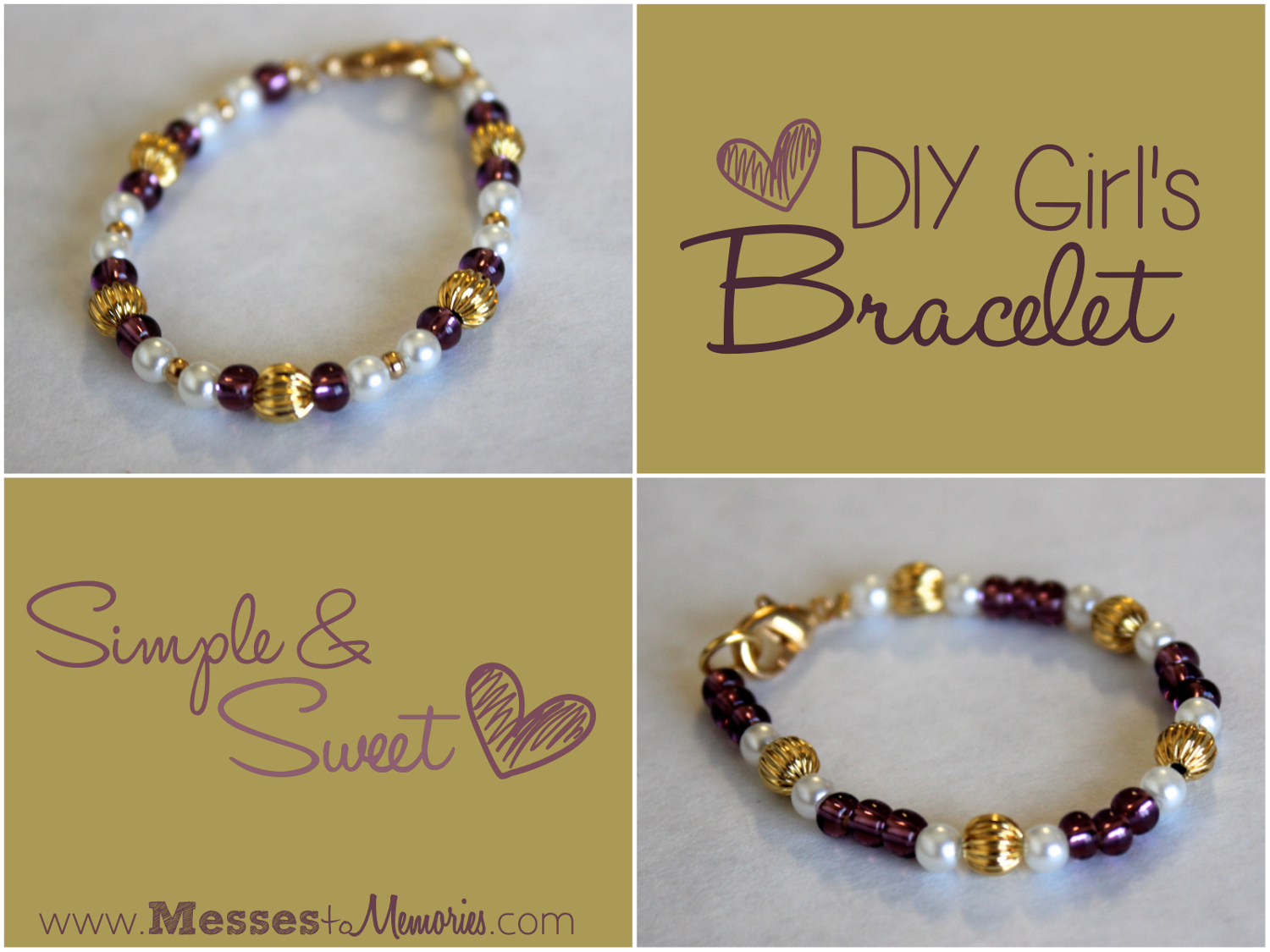 A fantastic side dish and a fun way to dress up your veggies… Caesar Green Bean Salad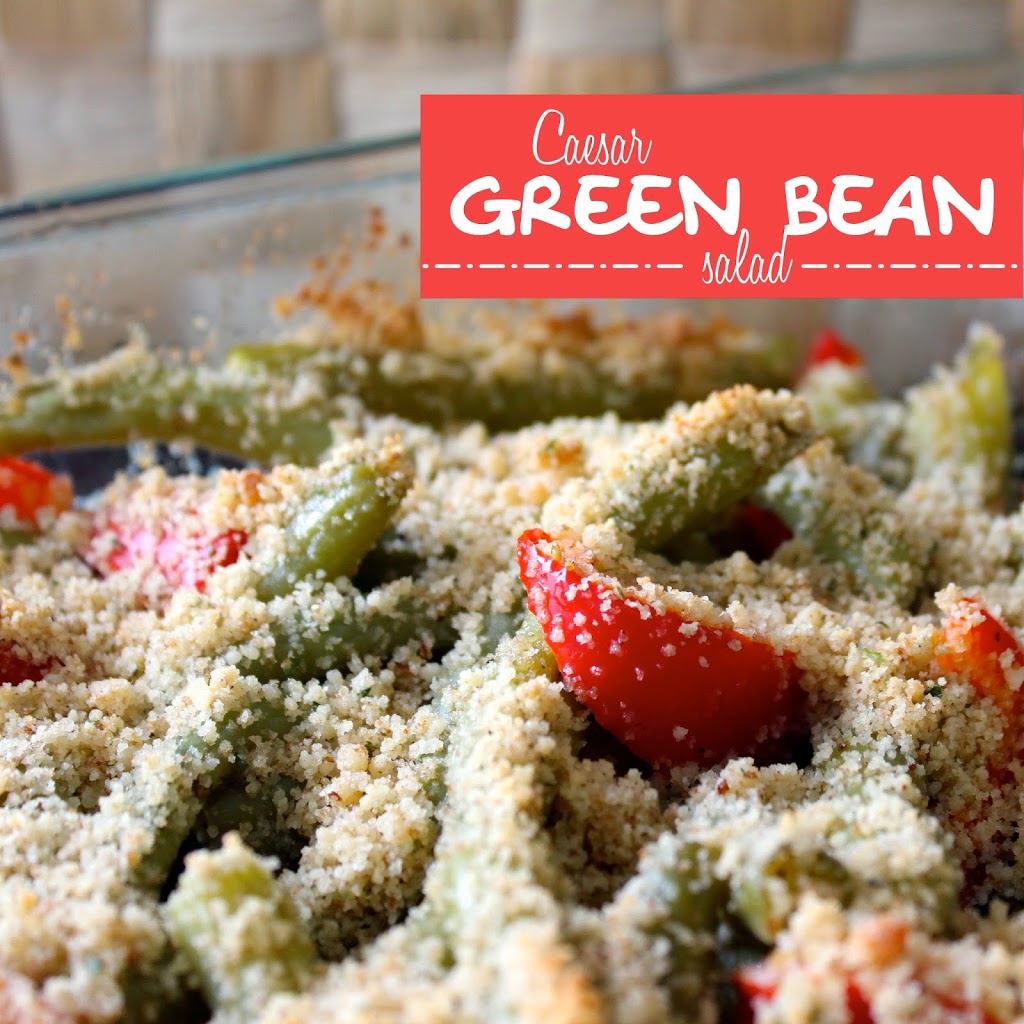 7 Tips for Keeping a Clean Home…with kids… Heaven knows, we all need a little help in this department, here are some things that help me.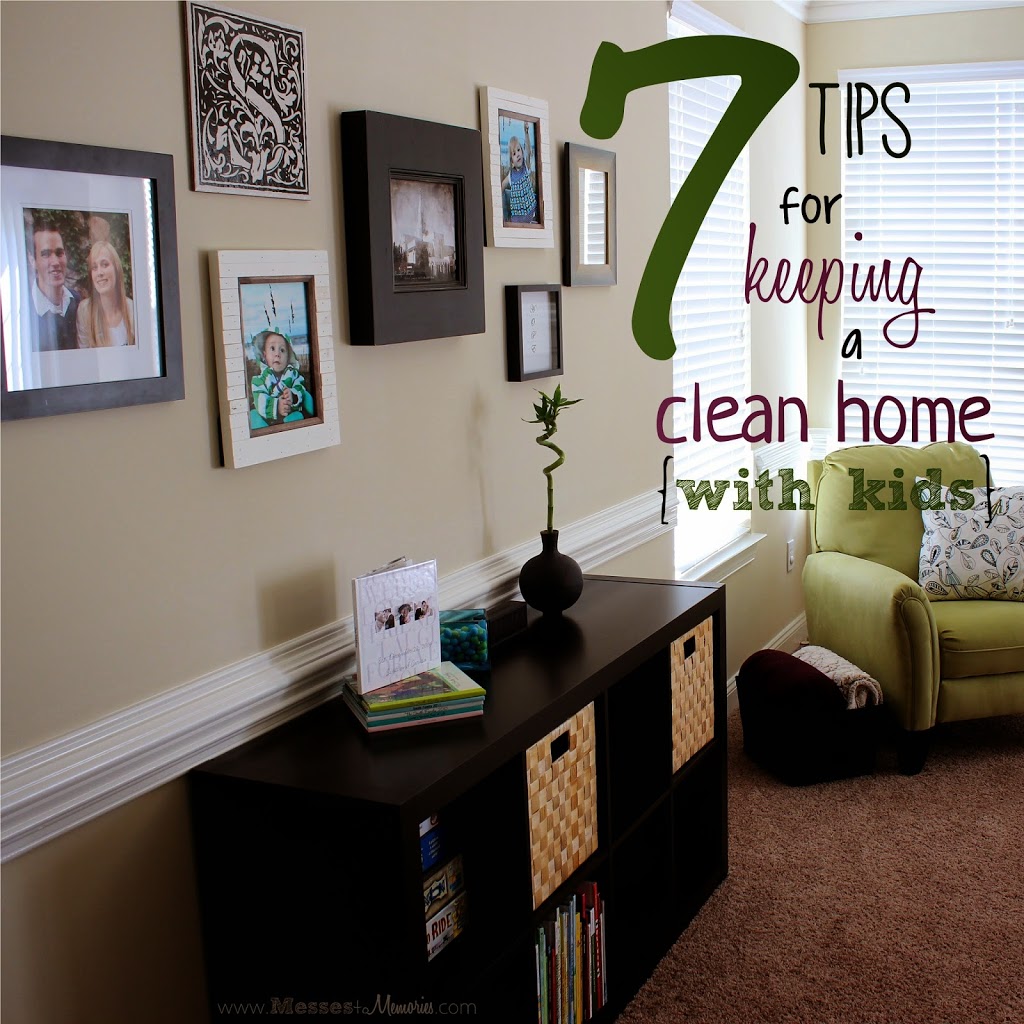 Carisa