Hi Create.Craft.Love readers! I'm Ashley from Simply Designing and I am so thrilled that Jill allowed be to stop by today to share a really fun Christmas wreath with you! Jill is the best at making beautiful and amazing wreaths, and I am still working on perfecting the art. But I have a few wreaths that I simply adore such as my Simple Felt Wreath and my Yarn and Berries Wreath. So when I was challenged to create a Christmas wreath I was thrilled! I have made a few wreaths every year for the last few years, but I haven't made a new Christmas wreath in over 10 years (gasp!). To say that it is dated is a bit of an understatement. So I am excited to throw away my dusty dated wreath this year and put up my new, beautiful Hydrangea Christmas Wreath!
To create this Hydrangea Christmas Wreath, you will need:
18″ Styrofoam FloraCraft Wreath Form
Burlap Ribbon (Tan and Cream)
Jute
3 Red Hydrangeas
1 stem of Accent Foliage (mine is a burlap, glittery, leaves…they are so fun and festive!)
Hot Glue Gun with Glue Sticks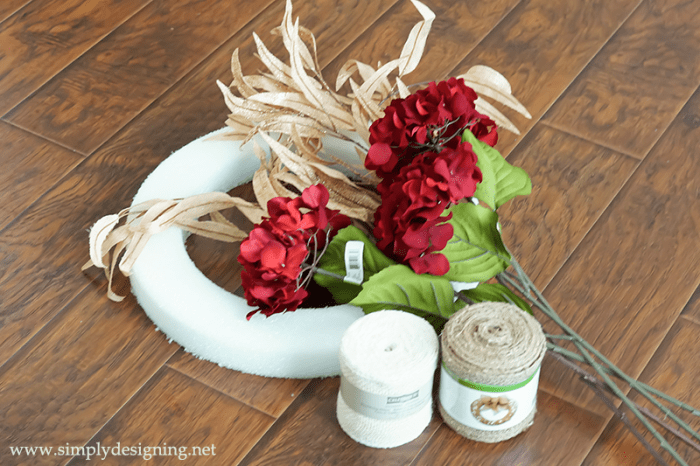 First you will secure the end of your cream burlap ribbon to your wreath form using a low temp hot glue gun, and then wrap the burlap ribbon around the wreath form until it is fully covered. Secure the end in place with hot glue.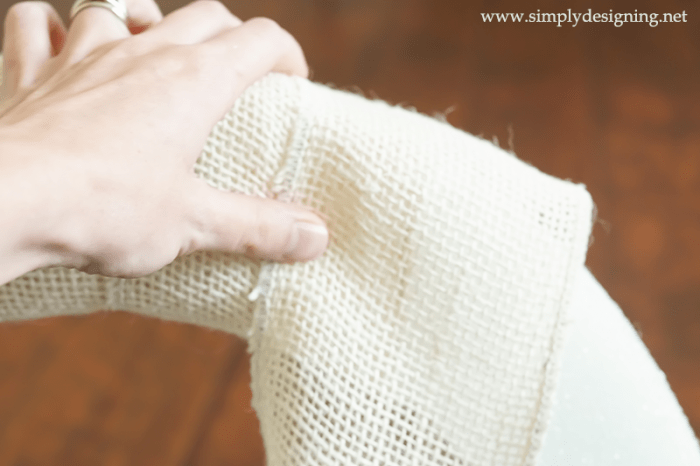 Create a bow using the tan burlap ribbon. I created a double bow by simple laying my ribbon down and folding it back and forth over each other until I had enough ribbon for a double bow. Then I secured it in place with jute.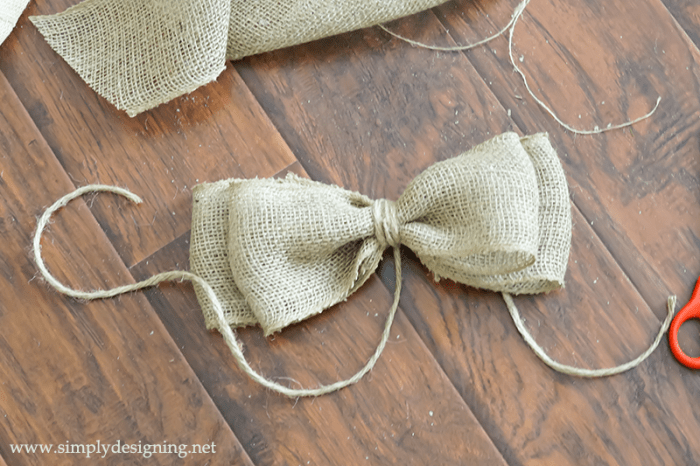 Next I cut another piece of tan burlap and tied it onto the back of my bow to create ribbons hanging down.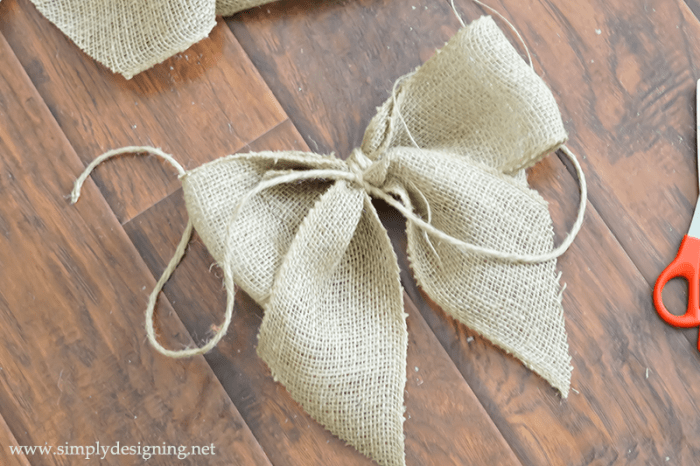 And then I hot glued the bow in place on my wreath!
Then I glued my foliage in place.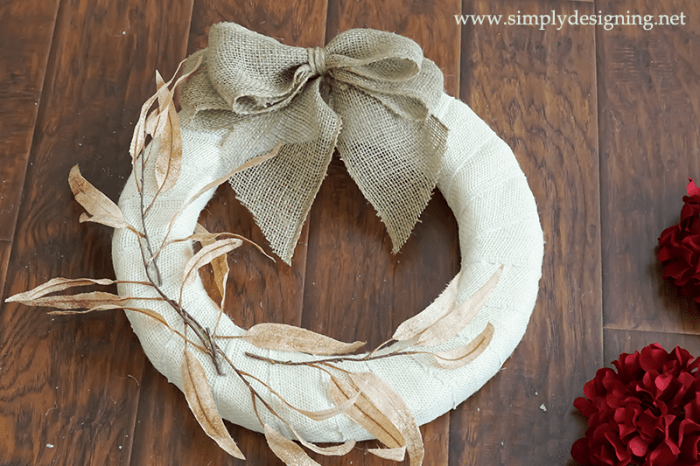 And finally, I hot glued my hydrangea in place!
I love love love how my new Hydrangea Christmas Wreath turned out! I think it is so fun and so cute and way better then my old one that we will never speak of ever again!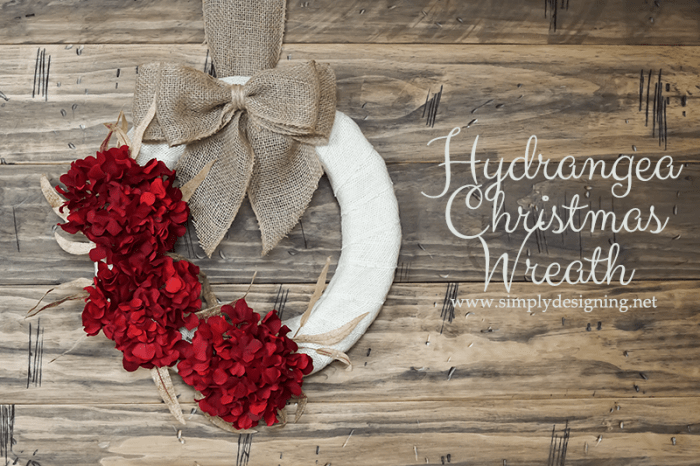 If you are looking for other Holiday craft ideas, come check out these too: