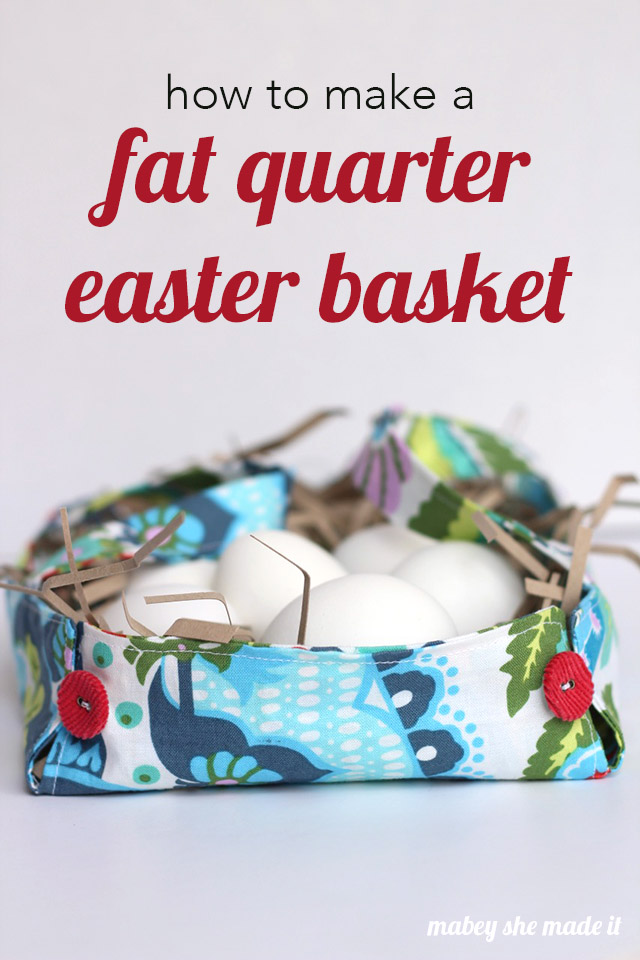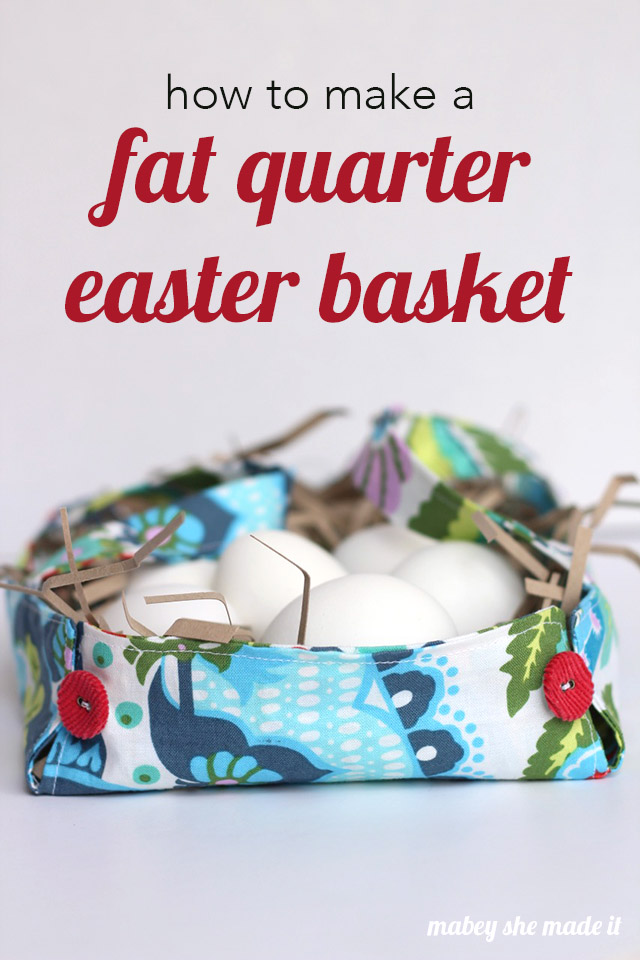 It's almost Easter, and I'm so excited for all the aspects of Easter. It's been so fun to let our girls hunt eggs in the backyard the last couple of years, and (let's face it) have an excuse to buy and eat fun treats. One of my favorite things to do is have a treat basket for the whole family out on the table, so this year I thought it would be fun to create a small fabric basket. And don't you love it when projects don't take a ton of fabric or time to create?
This Fat Quarter Easter Basket requires one fat quarter, some elastic cord, and four buttons. And that's it! It's simple to create and you'll have a super cute basket you can use at Easter time and anytime you need something fun.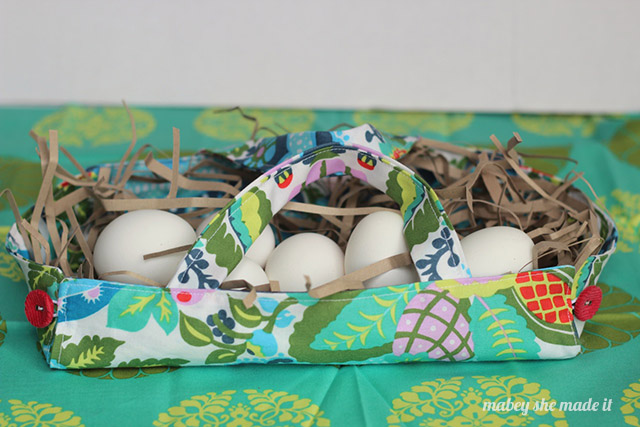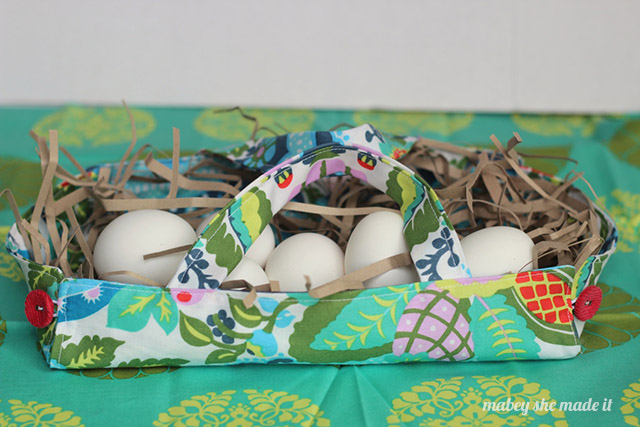 Fat Quarter Easter Basket Supplies
Fat quarter
Elastic cord (I like to reuse the cord that typically ties two shoes together when you're buying kids' shoes)
4 Buttons
Sewing machine and thread
Scissors and basic sewing supplies
Instructions
Cut a 3″ strip from the long (21″) side of your fat quarter. This will be your handles.
Press 3/4″ in on one side of your strip and 1/4″ on the other side.
Now fold this in half lengthwise, and press as shown below. Sew along the open edge, and then cut in half to make two handle pieces.
Fold your remaining fabric in half (so your folded rectangle is 15″ x 11″). Cut along the fold, and lay the pieces right sides together. Then cut squares from each of the four corners. For a bigger, shallow basket (like mine) cut 2″ squares. For a smaller,taller basket, cut 3″ squares.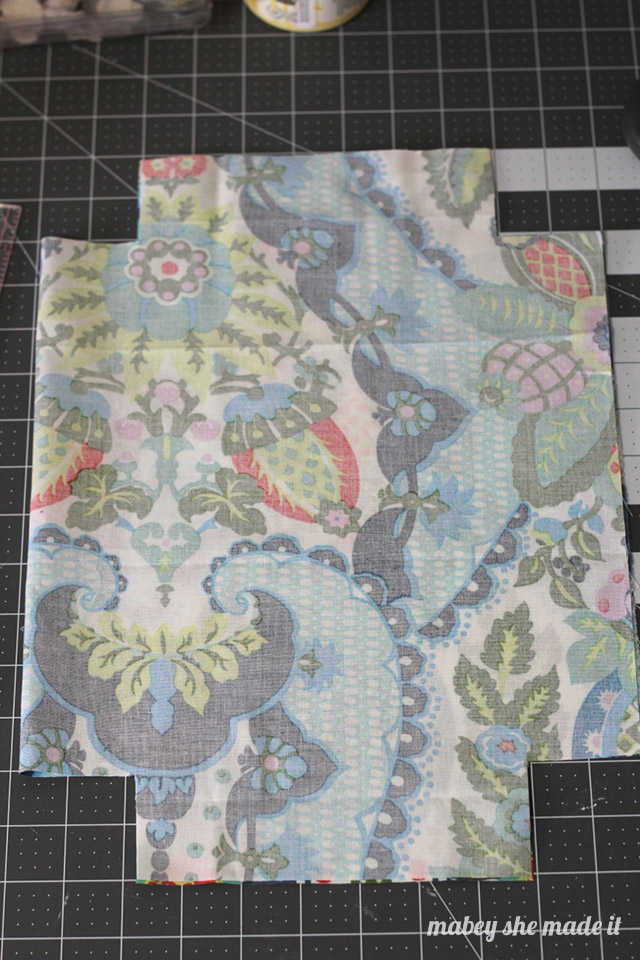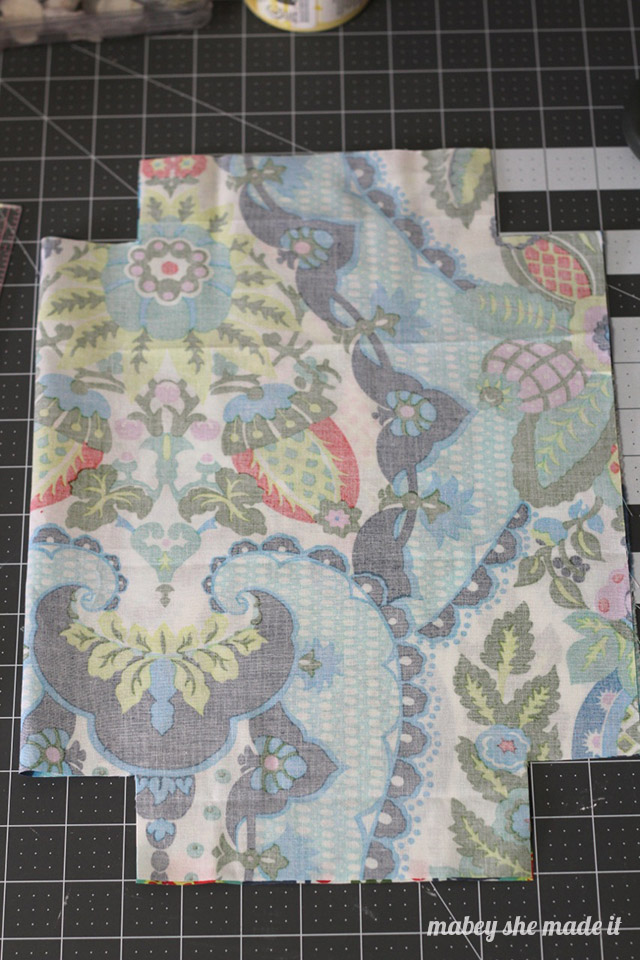 Take four pieces of elastic cord, and fold them in half. Place them between the fabric layers with the cut ends sticking out, and pin in place as shown. Repeat for all four sides.
Take your handle pieces, and lay them along the long sides of your basket with the ends sticking out. Pin in place.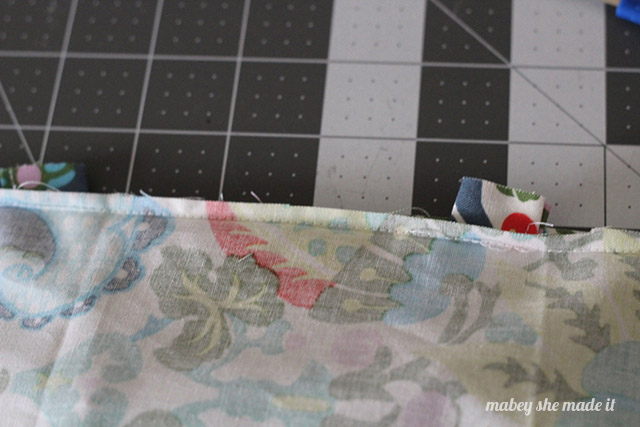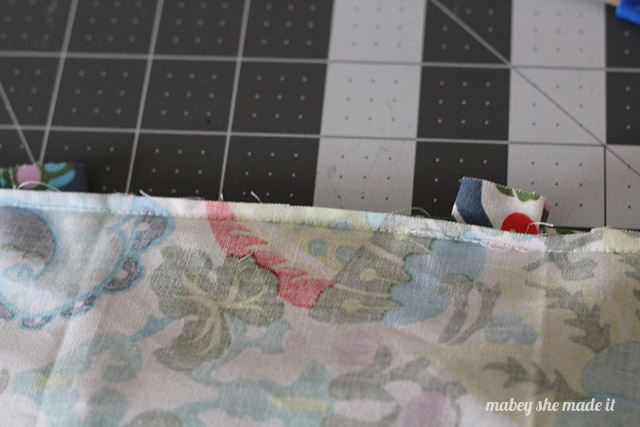 Sew around all the sides of the basket, leaving a 2″gap for turning. You may want to go over the areas with elastic cord and handles twice to reinforce them.
Clip your outside corners and notch the inside corners (see below). Then turn everything right-side out and press.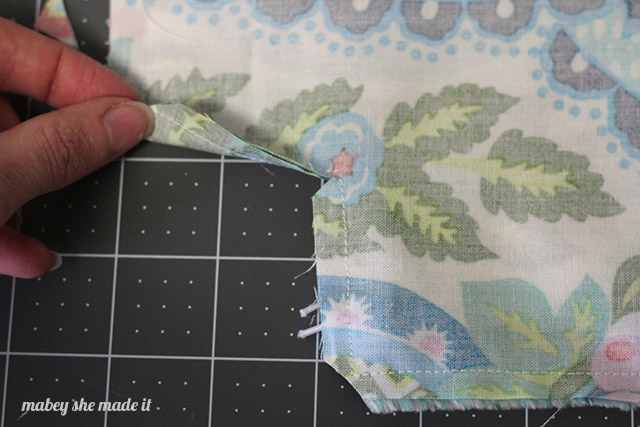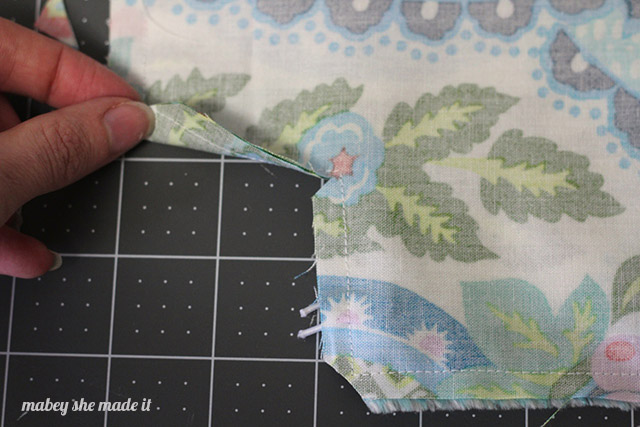 Sew buttons on to the opposite corners of the basket sides, and button the basket up.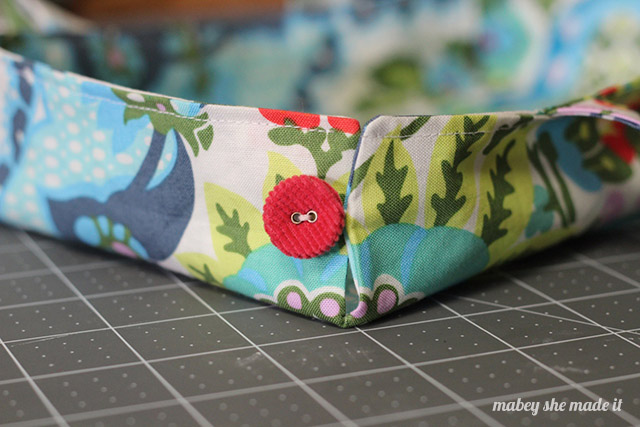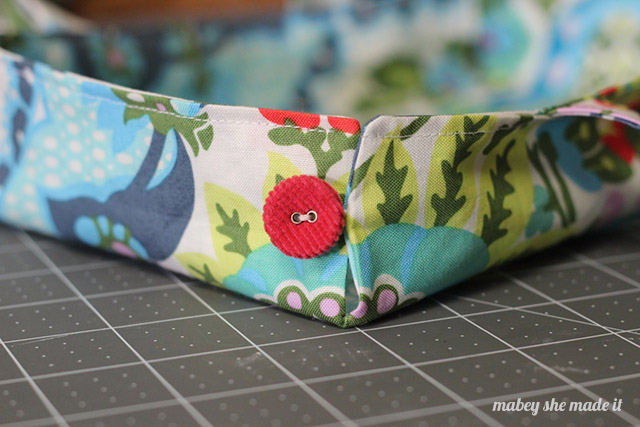 It's a fun way to have a treat basket with a fun flare and that folds flat for storage. Then just fill it up and enjoy. Your fat quarter Easter Basket will be a hit, and you'll love making them in different sizes as well.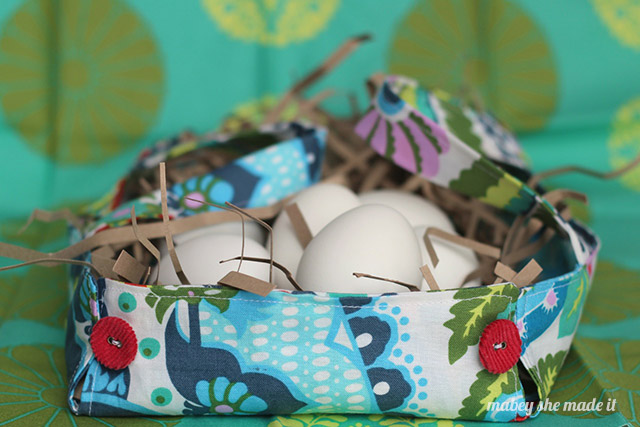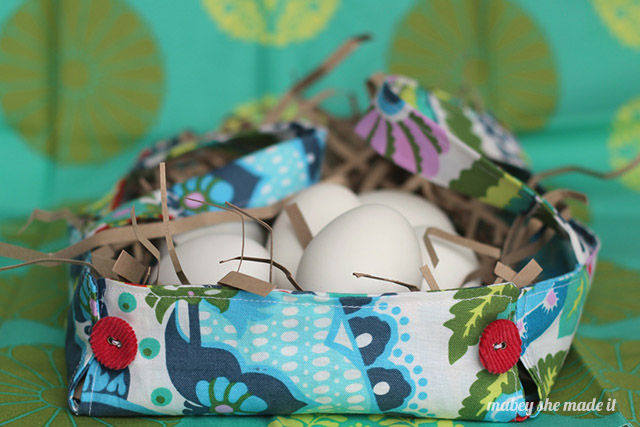 Lisa
">